Here are some quick ideas on how to make a last-minute advent calendar for your partner.
Idea 1.
Find old jars, boxes and gift bags around the house and decorate them with gift wrap, bows, paint, doilies, glitter or whatever you have lying around. Fill them all with little gifts and add paper numbers 1-24 on the outside with glue. Some inexpensive gift ideas to fill in them are:
cookies and other candy
Notebooks, small photo albums etc
A cd with the recipients favorite music or movie.
A gift certificate for a trip to a museum
homemade mix (e.g. cocoa/marshmallow mix, tea mix)
Homemade Magnets
A homemade keychain
Here are some inspiratinal photos:
Idea 2.
Write numbers 1-24 on pretty (or just plane) envelopes. Write 24 little notes to put in the envelopes. Hang them on a clothes line using clothes pins. The notes could be:
24 reasons why you love the recipient.
24 activities to do together in december (go see crazy christmas light displays, watch a christmas movie, go buy gingerbread men, build a snowman...)
24 little gift cards for things such as a massage, doing the dishes, cooking dinner etc.
24 inspirational quotes from famous people (search on Google).
Idea 3.
Make a homemade paper advent calendar using two pieces of cardboard.
Draw 24 little frames on one piece of cardboard and paint/draw little images inside each frame.
Trace the frames onto the other piece of cardboard and cut out the top, bottom and right edge of all frames, so that they function like little doors, behind which will be your little drawings.
Use tape to stick the two pieces of cardboard together and use a tiny piece of tape (preferably some pretty washi tape) to close each of the 24 little doors.
Here are some easier printable versions from Etsy: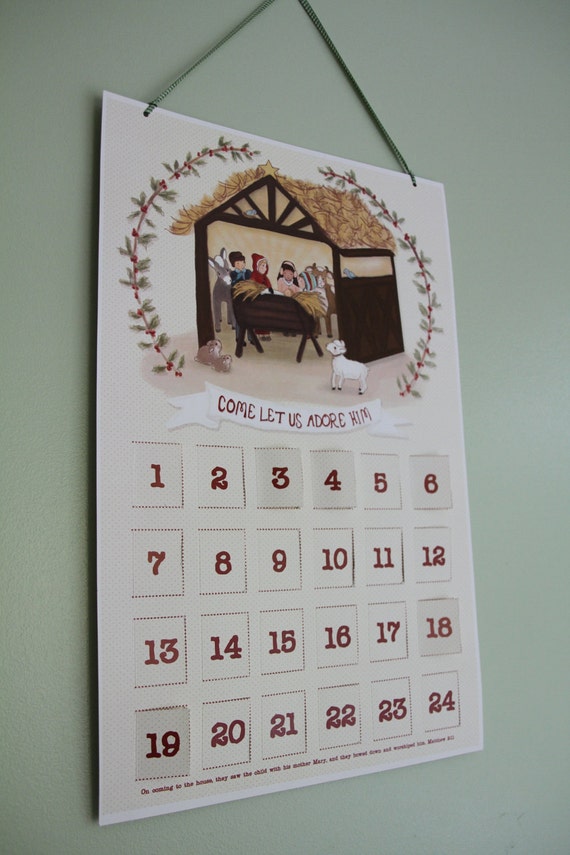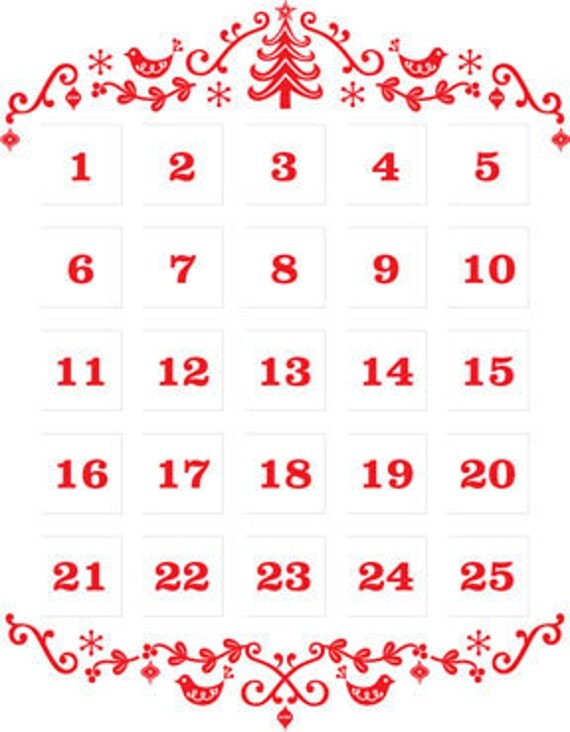 Idea 4.
Find 24 christmas ornaments to gift wrap. Each day, hang one ornament on the christmas tree (or somewhere else in the house in case you don't buy your tree that early).
Happy Crafting!